Crooked Tree School Graduation Ceremony
June 26, 2010



On Wednesday, June 23, fifteen students graduated from Crooked Tree Village Primary School. Mr. John Gillett II was the guest speaker. Mr. Gillett told the graduates that there are great possibilities for their future, but they must remember that it takes hard work and determination to accomplish certain goals in life. Mrs.Verla Jex, Principal, and E. Jahmoor Lopez, Local Manager for Primary Schools also had praise for the graduates and words of wisdom. The Mistress of Ceremonies was Ms. Janine Tillett.

Daniella Lightburn delivered the Valedictory address. The other top students for the 2009-2010 graduating class were Jaaziniah Wade, Jasmine Lauriano and Jessica Gillett.



READ MORE HERE



DANCERS FROM THE CROOKED TREE SCHOOL-2008 REUNION
ROOKED TREE VILLAGE REUNION – RESCHEDULED DATE

June 1, 2010
The Crooked Tree Village Reunion Committee in the US and Belize regret to announce that the previously scheduled date of May 27th, 28th and 29th, 2011 for our 2nd reunion has been rescheduled to Easter 2011; April22nd, 23rd and 24th.
For the past few years, the rainy season in Belize have been starting about mid-May which makes it very inconvenient to schedule activities during the Reunion festivities. The planning Committee has decided that since Easter falls into the dry season it would be the most appropriate time to schedule the reunion celebrations. This would afford us a better quality time for family and friends in Belize and abroad who are planning to attend the Reunion.
Reunion is a time to reminisce with family and friends, enjoy food, fun and fellowship.
We look forward to making this reunion another unforgettable event!


********************

THE OLDEST MAN LIVING TODAY IN CROOKED TREE VILLAGE AND POSSIBLY BELIZE was born in the final moments of 1904, as roosters in Revenge Mahogany and Logwood Works were crowing in the New Year. Mary Jones Rhaburn gave birth to her fifth child, and third son, the one chosen to bear his father's name – James Rhaburn – on December 31, 1904. In those days, the itinerant ministers (pastors) traveled circuits to attend the needs of the members of their congregation in their homes. It wasn't until late in 1911 that one such minister visited the Rhaburn family in Revenge and had a mass christening service. On the 17th November, 1911 James, by then just short of his seventh birthday, was christened along with two younger siblings – Iris (3 years) and Mary (6 months) – and four cousins, namely Ada for his Uncle Jonathan Rhaburn who was born in February 1902 and Alberta (3 years), Benjamin (17 months) and Isaac (11 weeks) for his Uncle Elijah.

Continue here

HAPPY NEW YEAR-2011
The Planning Committee of the Crooked Tree Village Reunion would like to extend Holiday Greetings to All of you and your loved ones. We pray that 2010 will be filled with Joy, peace, good health and prosperity.

Attached, you will find the budget spread sheets from our 2008 Reunion held in Crooked Tree Village which was recently made available to us. We apologize for not sending you this information in a reasonable and timely manner. However, we feel strongly that this information should still be distributed based on your right to preview this information and also to fulfill our commitment for transparency on the budget details.

By the second quarter of 2010 the Planning Committee will release information to you about the second edition of the Crooked Tree Village Reunion to be held in 2011.
Be Blessed,
Linda Crawford
And the Planning Committee
December 31, 2009
STATEMENT OF EXPENDITURES
LIST OF SPONSORS
CASH PAID BY LINDA
CRAWFORD

CASH PAID BY LOUISE
CRAWFORD

********************
CROOKED TREE POLICE STATION BEFORE THE DESTRUCTION BY FIRE
THE DAY THE CROOKED TREE POLICE STATION BURNT DOWN


FEBRUARY 10, 2010

No homeowner wants to be on the list kept by Code Enforcement Officers for a house deemed uninhabitable, but Crooked Tree Village does not have Code Enforcement Officers, and the house I am speaking about is the Crooked Tree Village Police Station.

This morning the villagers of Crooked Tree woke up to a smoldering Police Station. The deplorable Police Station was burned down by unknown arsonists who fled the scene.

For many years now the Crooked Tree Police Station has been literally falling down. For many years the village has been promised a new building by the government of Belize, but it remains just that, a promise.


CONTINUE HERE


FAREWELL- SIR BARRY BOWEN Sunrise: September 19th 1945 Sunset:February 26, 2010
The Crooked Tree Village Reunion and the Villagers of Crooked Tree Village would like to express deepest sympathy and heartfelt condolences to the Bowen family on the death of Sir Barry Bowen.
May the divine hand of God give you perfect rest; and may the Lord strengthen your family as they go through this time of bereavement.

On August 6th, 2009 Bowen & Bowen and Kevin Bowen, the son of Sir Barry Bowen, donated a beautiful new sign to welcome visitors and friends to Crooked Tree Village.


Sir Barry Bowen was born in Belize on September 19th, 1945. His ancestors arrived in what was then British Honduras, from Britain and France in the 1700's. He grew up in Belize and was sent to boarding school in the U.K., but left the United Kingdom for college in the U.S.A., where he graduated from Cornell University in New York State at the age 20.


Continue here

Those of you that have been to Crooked Tree Village lately may have noticed that the "Welcome To Crooked Tree" sign was in poor condition.
Well, thanks to arrangements by Mick and Angela Crawford Webb, and donations from Kevin Bowen and Bowen&Bowen the village is now sporting a beautiful new sign. Photo by: Clarence Tillett-August 6, 2009


*********************

WATER SYSTEM FOR CROOKED TREE VILLAGE:INAUGURATION DEC 19, 2009
THE INAUGURATION OF CROOKED TREE VILLAGE WATER SYSTEM

It seems that every few months we hear news of another rural community inaugurating a village water system. But long at last, this time its Crooked Tree's turn to taste the flow of water from a brand new water system.


All the media are invited to attend the inauguration of the newly constructed Crooked Tree Water System on Saturday, December 19th 2009, at 10:00 a.m. The inauguration will take place in the Staine Area of Crooked Tree. Crooked Tree Village is situated 34 miles from Belize City, three miles off the Northern Highway.

continue here

**************************************

PHOTO: DR. JANE CRAWFORD-OCTOBER 5, 2009
PROMISE, HOPE!
FALL 2009 IN CROOKED TREE VILLAGE

It is now the end of the Summer in Belize. Although the days are still hot, they are becoming shorter, and the evenings are getting cooler. This is the time of the year that we happily say goodbye to the dry and hot weather and welcome the hopefully rainy and cooler season.

In the Bible it says: If ye walk in My statutes, and keep My commandments, and do them; then I will give you rains in their season, and the land shall yield her produce, and the trees of the field shall yield their fruit. (Leviticus 26:3-4)

The land of Belize depends very much on rains that fall in their season. We wish and pray for the right amount of rain to fall. This is the time of the year that rains help our agricultural products.

PHOTO: DR. JANE CRAWFORD-OCTOBER 5, 2009

******************
CROOKED TREE VILLAGE-BLACKBURN ROAD
ROAD OVER CROOKED TREE VILLAGE WESTERN LAGOON-BLACKBURN
THE ROAD TO BLACKBURN-CROOKED TREE VILLAGE
May 17, 2009 Crooked Tree Village will witness the inauguration of a new road across the Western Lagoon that will take farmers to the Blackburn Area.
This new road is a battle between the environment and development in the Crooked Tree Village Wildlife Sanctuary. In April of last year there was a dispute between the Area Rep. Hon. Edmond Castro and the Belize Audubon Society over the aforementioned road. READ MORE



URGENT
PRESS RELEASE
Ministry of Health
Belmopan, April 29, 2009
In light of the ongoing global epidemic of Swine Flu, the World Health Organization has raised the level of alert to Phase 5. This means that the virus has caused sustained community level outbreaks in two or more countries in one World Health Organization Region.

With the underlying principle of preventing any potential transmission of Swine Flu in the country of Belize, the Ministry of Health through the Director of Health Services, in accordance with Section 83 of the Public Health Act, has issued a directive to postpone all major public gatherings until further notice.

This includes the following events:
· The Annual General Meeting of the Holy Redeemer Credit Union Belize City
· Morgan Heritage Musical Concert, Belize City
· The University of Belize Fundraising Event – Spring Fling 2009, Belmopan
· National Agriculture and Trade Show, Belmopan
· Cashew Fest, Crooked Tree
· Hermanos Ponce Circus, Belize City

We ask that organizers and the general public adhere to this public health notice.
Hot Line


The Ministry of Health has established a Hot Line for the public from 8:00 am – 8:00 pm. the number is 629-5604 and will be handled by Nurse Augustina Eligio, stationed at MOH HQ.

Number of Cases in Belize
Blood samples have been sent to CAREC Trinidad today from suspected cases from: San Pedro Ambergris Caye (1), Belize City (2) and Orange Walk (1)
To date 7 countries have reported laboratory confirmed cases.

The Ministry of Health is working closely with the Pan American Health Organization and will keep the public updated as to the development of events in regards to the outbreak in Mexico and USA.

**********************
SOME OF OUR COMMITTEE MEMBERS
Planning Committee 2008

U.S.:
Linda Crawford Elul Loretta Rhaburn Colinet
Peggy Kerr Sanon Nadine Gillette Herrera
Verla Kerr Bidos Virginia Gillette Malcolm
Cynthia Kerr Clover Louise Crawford
Cordelia Pinks Diaz

Belize:
Jane Crawford Johnny Gillett
Dean Tillette Becky Crawford
Rudolph Crawford Dexter Nicholson
Noreen Kerr Shirley Codd Guest
Janine Tillette Samuel Rhaburn

Sub-Committee
U.S.:
Sheldon Nicholson Julia Crawford Middleton
Laura Crawford Barbara Rowland
Marie Rowland Pitte Clarence Tillett
Dorla Rowland Jones Abigail Dawson Tillett
Orpha Crawford Burk Janittee Smith Thomas



Belize:
Patricia Crawford Sherolyn Crawford
Verla Crawford Jex Wilda Crawford
Edwin Gillett Morna Gillett Shepard
Joel Westby Samuel Tillett
Web Master:
Linda Crawford & Peggy Kerr

Web Executive Editors:
Linda Crawford
Verla Kerr-Bidos
Cynthia Kerr Clover
********************
THE TILLETT SISTERS: (L) GLENNIS, BERNADINE, GLENDA AND GRACE
SPECIAL THANKS
To our many friends and supporters of Crooked Tree Village Reunion in the U.S., in Belize and around the world who gave their warm words of praise and support.

We would like to extend our sincere thanks and deep appreciation to the volunteers of our fund raising Christmas Gala, held December 20, 2008 in Waukegan, Illinois for the Crooked Tree Village School "Bathroom Upgrade Project".

READ MORE: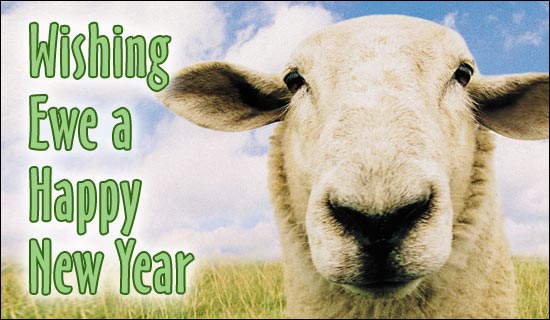 Ring out the old, Ring in the new! Ring out the false, Ring in the true!
Let 2009 mark the beginning of a bright future for all of us.
Linda Crawford and the Crooked Tree Village Foundation
DECEMBER 25, 2008
A big "Thank You" to each and everyone of you, for the hugh impact you had on the Crooked Tree Village

Reunion

Foundation this year.
Thanks especially for all the donations, support and e-mails we have received, without you, 2008 would not have been nearly as much fun!
We wish you a very "Merry Christmas" season filled with loving wishes and beautiful thoughts.
May 2009 mark the beginning of a bright future for all of us.
Linda Crawford Elul and The Crooked Tree Village Foundation


Crooked Tree Village Reunion Foundation
| | |
| --- | --- |
| News Release | For Immediate Release |

Crooked Tree Village Reunion Foundation
Cordially invites you to:
Gala Dinner-Dance and Fund Raising
To benefit the Crooked Tree School

Saturday, December 20, 2008, 9p.m. - 2:00am
San Luis Banquet Hall
50 S. Green Bay Rd, Waukegan, IL. 60085

Featuring:
The Super Sounds of DJ CockSpur and DJ Hot Wax

Event Details

Dance Tickets Sales: Advance $20.00/ at door $25.00
DRESS TO IMPRESS

Menu: Rice & Beans, Stew Chicken, Potato Salad
& Finger-Licking Black Fruit Cake

Please support this worthy cause by your presence or with a donation
Contact: Linda 407-267-5270


Crooked Tree Village Reunion Foundation
P.O. Box 603, Windermere, Fl. 34786

*****************************
SCHOOL BELLS TEAM: SETTING UP EQUIPMENT
School Bells Visit To C
rooked Tree Village
November 19, 2008
School Bells, Inc. is a humanitarian non-profit 501(c) 3 organization. Their goal is to facilitate opportunities in under-served communities in Belize and the U.S., and to enrich the lives of students in both countries through multi-cultural interaction and awareness.
For several years they have been servicing the country of Belize. They have serviced the Belize, Orange Walk
and Toledo Districts, with dental and eye care as well as general health screenings. All medications and services provided to the communities are free.
The Medical Task Force Team is made up of volunteers from different parts of the U.S.
The group consists of Pharmacists, Pediatricians, Dermatologists, Dentists, Emergency MD, Family Doctors, Registered Nurses and Assistants, Internists, OB/GYN MD, Drivers, Handlers and Registration Personnel.
CROOKED TREE VILLAGE

REUNION
FOUNDATION
ADDRESSING CRISIS IN CROOKED TREE VILLAGE

OCTOBER 21, 2008

By now, most of us have heard about the devastating flood condition in Belize, caused by a
Tropical Depression
. As a result, Crooked Tree Village has been terribly affected by this flooding creating a crisis for our people. The causeway is under 3 feet of water and it is anticipated that the water will rise another couple feet causing even more devastation. This has been the worst flooding in the Country of Belize in the last 30 years.
Read More
****************************************
BELIZEAN PATRIOT: LEIGH RICHARDSON
BELIZEANS IN NEW YORK PAY RESPECT TO ONE OF OUR PATRIOTS
Leigh Richardson Jr. died in New York City on Monday, October 27, 2008. He is survived by his wife, Eva and their nine children; three sisters Olive, Norma and Gloria; two brothers, Desmond and Keith along with a host of nieces and nephews.
Leigh Richardson was a Belizean hero to many. He was a patriot, who sacrificed much for the love of his country. He left behind a rich political history. He passionately fought colonialism, and was even imprisoned in 1951 along with Philip Goldson for charges of sedition brought against them by the authorities. He was co-founder of the Belize Billboard and held leadership position in the People's Committee. READ MORE
(L_R) Verona Burks, Western VP for Consortium for Belizean Dev.,Inc, Merve Hendy, Coordinator, Jason Jones,Athlete-200 meter, Honorable Roland York, Consul General of Belize in Los Angeles, Fred Westby, Taekwondo Instructor, and Tricia Flores, Athlete- Long Jump
For The Want of a Belizean Flag
Kim Hernandez
When the Belize Olympic team passed through Los Angeles on their way to Beijing, for the 2008 Summer Olympic Games, the Belizean community certainly looked forward to hosting them during the brief layover. Preparations were made and a welcome delegation consisting of Consul General Roland Yorke, Mr. Merve Hendy, Mr. Fred Westby, Ms. Verona Burks and Ms. Kim Hernandez were in place; but regrettably no athletes were in sight.
After about two hours of unsuccessful sightings, Consul General Roland Yorke took matters into his own hands. Accompanied by Mr. Hendy, they proceeded to try and track the athletes through the airlines. After some diplomatic maneuverings, Air China reluctantly agreed to page via intercom two of the names they were given. Simultaneously, other members of the delegation worked on airport officials and individual passengers to get word to the athletes. After about 20 minutes, Jayson Jones and Tricia Flores emerged in the check in area.
Flores and Jones were excited to meet the small delegation. They explained they were unaware of the layover plans that included the welcoming party. Both displayed much enthusiasm and were genuinely eager to speak about their expectations in Beijing.
Jones, who resides in Florida, will be participating in the two hundred meter race. And explained he ran his qualifying race in Florida. He is heading to the Olympics with a 20.70 seconds time, which is the current record holding time for Belize. The 30-year old has high expectations for a good performance. He previously represented Belize in international races at the 2004 Olympics, the 2003 Pan American Games and the 2001 World Games.
28 year old Trisha Flores lives and trains in Belize. She will represent Belize in the Long Jump competition. She is the current Belize record holder in long jump with a 5.96 meters jump distance. She is an educator at Nazarene Primary School and a student at the University of Belize. Her focus is Primary Education. Flores is looking forward to and is excited about her Olympic appearance as well.
Flores and Jones provided information about the other athletes; Jonathan Williams of Los Angeles who will be performing in the 400 meter hurdles is a Belize record holder for that event. There is also Alfonso Martinez who will be representing Belize in Taekwondo. He lives and trains in Taiwan.
Unlike the confusion surrounding the meeting of the delegation that included the athletes, two nights earlier when the two Belizean students representing Belize at the Olympic Youth Camp were in transit via Los Angeles, things were more organized. Ryan Zuniga and Kara Kisling, both eighteen, wore their Olympic jerseys and carried the Belizean flag. T he Consul General and Mr. Hendy also had a Belizean flag so it was easy for the delegates to be identified and, consequently retrieved from the airport; Recognition was incredibly instantaneous. If only there was a Belizean flag present in the delegation carrying the athletes that night, the reception would have been less hectic.
Both students spent their layover at the residence of Mr. and Mrs. Merve Hendy. They were able to unwind, eat, nap and prepare, for the ten-hour flight to China. We bade them adieu and good luck.
Kisling and Zuniga submitted essays/resumes about their involvement in Belizean sports to win the honor to travel to China. They were both looking forward to the visit and expected to visit the games, see the sites of China and interact with others attending the youth camp.
The Belize delegation to the 2008 Summer Olympic Games is made up of fourteen people; four athletes, two youth camp participants and eight officials and attendants. All attended the opening ceremonies. Belizeans around the world tuned in for the opening ceremonies and watched with great pride as Jonathon Williams proudly carried the Belizean Flag.
***************************************
TRIBUTE TO ANDY PALACIO A BELIZEAN ICON AND UNESCO AMBASSADOR FOR PEACE FEATURING THE GARIFUNA COLLECTIVE AND UMALALI AUGUST 29TH, 2008, 12:00p.m. & 8:00p.m.
Grand Performances
2008 Series at California Plaza
Grand Performances
pays homage to the late Andy Palacio's activist legacy with performances by Umalali
(
Garifuna
for voice), which adds four powerful women's voices to the potent eight-member Garifuna Collective. This multi-generational (ages 25 to 80) ensemble's compelling polyrhythms, memorable melodies and soaring voices reflect both
West African
and Caribbean heritages. It defines and maintains the threatened music of the
Garifuna
community - from Belize, Honduras and Guatemala - by treasuring and respecting their traditions, but within a modern context.
Read more
***************************************
The Crooked Tree Village Reunion Planning Committee would like to extend our thanks and deep appreciation to Rev. Dr. Elmer Gillett, who was our guest speaker at the Crooked Tree Village Reunion worship services. Our attendees rated the worship services as the best, most inspiring event at the reunion. Dr. Gillett is now the official minister for all Crooked Tree Village Reunions to come.

We are pleased to inform all Belizeans living in Florida that Dr. Gillett is the Host and Conference Director for the 2008 National Black Nazarene Conference to be held in Orlando - July 24 - 27, 2008, at the Wyndham Resort. Dr. Gillett will deliver the opening remarks on Thursday July 24th at 7.00pm and he will speak again on Sunday, July 27th at 8.30am. Dr. Gillett will be accompanied by the Mass Choir from his Church, Community Worship Center, Church of the Nazarene, in Brooklyn New York. The Mass Choir will be performing at the Sunday morning worship services.

Belizeans, please do not miss this event as we support Dr. Gillett at this Conference. You will be blessed by the talents of this extra-ordinary, anointed man of God.

To register for the conference please visit the web-site at National Black Nazarene Conference 2008. You may also contact the Crooked Tree Village Reunion Committee at 407-267-5270. Thank you for your generous support.


**************************************
Press Release
For Immediate Release
Belize Consulate 4801 Wilshire Blvd. Ste. 250 Los Angeles, CA 90010
Tel: 323-634-9900 Fax: 323-634-9903 E-mail: belizeconsulate@sbcglobal.net
August 12, 2008
(Los Angeles) The disaster relief effort for Tropical Storm Arthur coordinated by The Consulate of Belize and Non-governmental Organizations in Los Angeles concluded on August 9, 2008. The shipment left Los Angeles, bound for Hyde's Shipping and Hybur Ltd. of Miami, Florida, who will be transporting the container to Belize, its final destination. The company has waived the cost of shipping from Port Everglades (Miami) to Belize. Click here to continue>
Attention:Belizeans living in the Los Angeles area
Volunteers are needed for

One Day Only (next Wednesday 6th August, 2008)
The Belize Consul General Mr. Roland Yorke has a quantity of supplies donated for the victims of the June 1st, 2008 Flooding in Southern Belize. These items will be shipped and distributed among the flood victims.
All you need to do is to provide assistance to load these items into a Container for shipment to Belize!
If you are available next Wednesday, please contact CONSULATE OF BELIZE immediately: 323-634-0782
Volunteers will be recognized and thanked on this Web-site
***************************************
The Consul General of Belize in Los Angeles, The Honorable Roland Yorke, would like to thank the following volunteers for their assistance in loading the container of supplies for The Flood Relief Program.
Glen O. Myers, Calbert Welch, Merv Hendy
Leo Liu, Ernest Robinson, Chester Coye
Denfield McNab and Rory McNab
Thank you very much for your assistance in bringing a successful end to our Flood Relief Program.
**********************************

LOS ANGELES AREA BELIZEAN COMMUNITY

TROPICAL STORM ARTHUR RELIEF FUND RAISING EVENT
AUGUST 31, 2008 @ 3:00PM
Rev. Arthur L. Broadous & Friends
Argentina Tour & Belizean Relief
Choral Concert Fundraiser
Sunday August 31, 2008 @ 3:00 PM Donation $10.00
Christ the Good Shepard Episcopal Church
3303 W. Vernon (Vernon & Lemert)
A portion of your contribution will benefit the victims of Tropical Storm Arthur
Please come out & support!
*********************************************
Dr. Elmer Gillett

Dr. Elmer Gillett
Our guest and keynote speaker at the Sunday Worship on June 29th, 2008 will be Dr. ELMER GILLETT. Dr. Gillett, a descendant of the Village of Crooked Tree, migrated to the United States several years ago. He is a dynamic speaker who has been ministering across the U.S. for many years. The Crooked Tree Planning Committee is honored to have Dr. Gillett preside at the Worship service and we encourage all our guests to attend. Read Dr. Gillett's Bio...
***************************

***A TASTE OF BELIZE***

If you live in the Los Angeles area and long for some delicious homemade Belizean milk cake, lemon pies, meat pies, tamales, tarts and other Belizean goodies, look no further.


CONTACT "A TASTE OF BELIZE"
For more information click here

*******************************************
BRILLIANT CRICKET TEAM, WITH OWNER AND MANAGER, EUSTACE DAWSON(in red shirt)
*******************************
BRILLIANT STAR SOFTBALL TEAM , WITH OWNER AND MANAGER, JAMES DAWSON
Did you know that we made "Picture of the Day" and "Website of the Day" on the Belizenews.com website?
Visit the Belizenews.com website and select Belizesearch.com for past websites and photos of the day for your viewing pleasure.
Thank you Marty Casado for making this happen!!!

May 15, 2008
Dr. Elmer Gillett
The Crooked Tree Village Reunion Planning Committee is proud to announce that one our esteemed guest and keynote speaker,
DR. ELMER GILLETTE,
will be making an appearance for a revival service at
GRACE CHURCH OF THE NAZARENE
before our main event in June.
Dr. Gillette is a dynamic speaker,
who inspires and motivates his audiences with his uplifting messages.
Belizeans residing in the Los Angeles area are invited to attend this blessed event on
Sunday, April 27th, 2008,
at 11:00 AM PDT
where you can get to meet and hear Dr. Gillette firsthand.
The church is located at:
10936 S Normandie Ave, Los Angeles, CA 90044.
For more information, please call 323-755-6423.
Dignitaries at the Inauguration of the Crooked Tree Gov't School Computer Lab
************************
On March 12, 2008, Ms Verla Jex, Principal of the Crooked Tree Government School, was presented with a computer lab donated by the Petters Research Institute courtesy of Dr. Arlie Petters, a Belizean native and professor of Duke University, and Brigadier General Lloyd Gillett of the Belize Defense Force. Other distinguished guests attending the ceremony inaugurating the new computer lab were Mr. Edmond "Clear the Land" Castro, the Minister of State in the Ministry of Works, and a representative of Belize Telemedia, the local telecommunications company.

The Belize Telemedia Limited will be providing free internet services to the computer lab. The computer lab is equipped with ten computers and is expected to receive an additional five computers in the near future. Congratulations to the Crooked Tree Government School and the residence of Crooked Tree Village!

********************
The passing of Andy Palacio, one of Belize's greatest cultural icons, is a significant lost to the country of Belize and the world. He will forever be remembered as the Great Ambassador of Garifuna Music and Culture as well as for his award winning album, Watina. Andy was laid to rest in the Village of Barranco in the Toledo District of Belize on January 26, 2008

In rememberance of Andy, we will continue to request donations on behalf of the foundations that were established in his name:

Andy Palacio Garifuna Music Education Fund
c/o Andy Palacio Trust Fund,
Belize Bank in Belize City,
Belize, C.A.
Acct # 226236
or
visit his record label's link at Stonetree Records.


***********************************
(R)ALMA EMILY DAVIS
Crooked Tree Village Reunion Foundation
Tuesday, September 8, 2009
The late Estelle Brown Ferguson's daughter, Alma Emily Davis, beloved mother, sister and grandmother was born on February 9, 1938 and died on September 6, 2009. She was 71 years old. Born in Belize, Central America, Alma Davis immigrated to the United States in 1971 with her six children, Bernadette, Phillipa, Norma, Eugene (deceased), Carl (deceased) and Stanley Davis. She resided and raised her family in Jersey City, New Jersey until her death. Alma Davis worked at Greenville Hospital for 31 years. She received a plaque for outstanding service and retired in 2004. She loved gardening, watching the soaps, reality TV, and especially cooking Sunday dinners for her family.
Alma Davis was married to Elmer Davis (deceased). Alma Davis is survived by her four children, Bernadette Davis, Phillipa Davis, Norma Davis, Stanley Davis, her grandsons, Jamaal White, Eugene "Mookie" White, Christopher Davis, her granddaughter Madison Johnson, and her great grandchildren Nazir, Janae and Jamaal. She is further survived by her sisters, Norma Greene and Betty Garbutt, her nephews John Jones and Danny Green and her nieces, Jennifer Jones, Debra Greene and Pia Kaufmann. Her funeral service will be held on September 12, 2009 at Riotto Funeral Home on 3205 JFK Blvd in Jersey City, followed by internment at Rosehill Cemetery in Linden, NJ.
PROUD SPONSORS OF THE 2008 CROOKED TREE VILLAGE REUNION FUND RAISING EFFORTS TO SUPPORT THE VILLAGE
DURING THIS ONCE IN A LIFE TIME EVENT
click here for a list of sponsors
*******************************
CROOKED TREE VILLAGE REUNION
SUPPORTERS & FRIENDS
SEPTEMBER 15TH, 2008

**********
By all reports, the 2008 Crooked Tree Village Reunion was a fantastic event! The web-site will remain online. Please stop by the Guest Book to post your birthdays, weddings and death announcements, or just to say hello.
Also visit the homepage for periodic announcements of important events happening in the Belizean Communities Abroad.
If you were not able to attend the reunion, please check out the Photo Gallery at the Reunion Albums. A fair sampling of the events was recorded and has been posted.

Also, we are working on a montage of pictures by our official photographer and will make this available to you soon.

See you at the next reunion!! (2011)

************************************

CRISIS IN CROOKED TREE VILLAGE!
OCTOBER 28, 2008
FLOODING OF CROOKED TREE VILLAGE

Please review Special Flood Album for more pictures of the devastating flood in Crooked Tree Village



************************************

CROOKED TREE VILLAGE CEMETARY
CROOKED TREE VILLAGE FOUNDATION
The Reunion Committee for the Crooked Tree Village Foundation has dedicated the funds raised for the devastating flood to begin a clean-up project of the Crooked Tree Village Burial Ground. This project will consist of cleaning and re-painting all the graves damaged and water stained by the flood condition. In addition, we will upgrade the appearance of the burial ground by planting some flowers, install a new gate and add a sign above the gate.

Depending on the availability of funds left over we would like to install a new gate at the CT Health Center, also damage by the flood.

We have collected a total of US $2135. On behalf of the Committee and the Residents of Crooked Tree Village, we deeply appreciate your efforts and your generous donation.


***************************************



DWIGHT TILLETT: KEYNOTE SPEAKER
CROOKED TREE VILLAGE REUNION
Keynote Speaker: Dwight Tillett
June 28TH, 2008
Ladies and Gentlemen:
Every once in a while, you get to participate in something really special, something that is memorable, enjoyable and moving. The Crooked Tree Village Reunion2008 is one such event. Without a doubt, almost everyone in Crooked Tree has been looking forward to this event- even those who had no intention of attending any of it have been talking about it! And what a wonderful coming together we see here tonight- the only expression I can use comes anywhere close to describing what I see here tonight is "simply terrific"! Are you guys terrific or not? Read more
FIRST ANNIVERSARY OF OUR TRIP DOWN

MEMORY LANE

The Crooked Tree Village Reunion is proud to announce the first anniversary of our spectacular first ever village reunion! It was an occasion and an opportunity to reconnect with old friends, make new ones, catch up and socialize with teachers, classmates, colleagues, and walk down memory lane.

Our anniversary carries a lot of meaning and the main goal behind our reunion was to relive the special bonds we shared back in those early days as youngsters growing up in Crooked Tree Village.

"A man travels the world over in search of what he needs, and returns home to find it".

George Moore



We believe that there is no more powerful bond than our connections to those we love most, and this special bond goes a long way in providing us with a sense of well-being and belongings.

Family is not about having stuff, it is the relationship that matters. The power of the family bond is strengthen when we don't just have a family, but when we are actually being one together in Crooked Tree Village.

See you all at the next Crooked Tree Village Reunion in 2011


*****************************


CROOKED TREE VILLAGE GOVERNMENT SCHOOL PROJECT
December 4th, 2008
Dear Family, Friends and Descendants of Crooked Tree Village,

It has been 160 days since we celebrated the magnificent Crooked Tree Village Reunion. Many of you have voiced your eagerness to have this celebration repeated again. You can expect this as soon as we can plan and coordinate the events for another spectacular Reunion.

READ MORE